Restrained
Patrons can access downloadable PDFs of most stories, 4K versions of many images, and content that I chose not to publish publicly here.
Please consider donating to my Patreon in order to receive access. Click here to find out more.
In the future, the army captures young men from neighbouring states to use as slave labour. They need to be stored and broken before being shipped off to their new owners.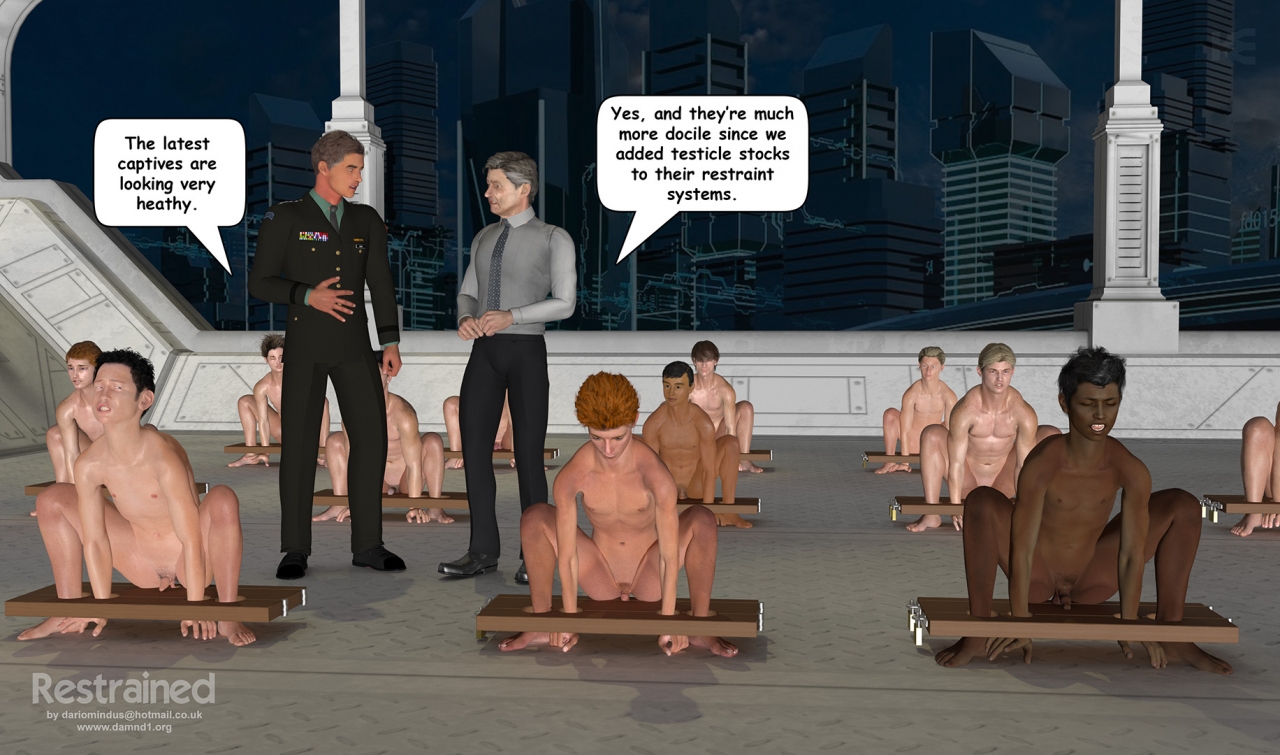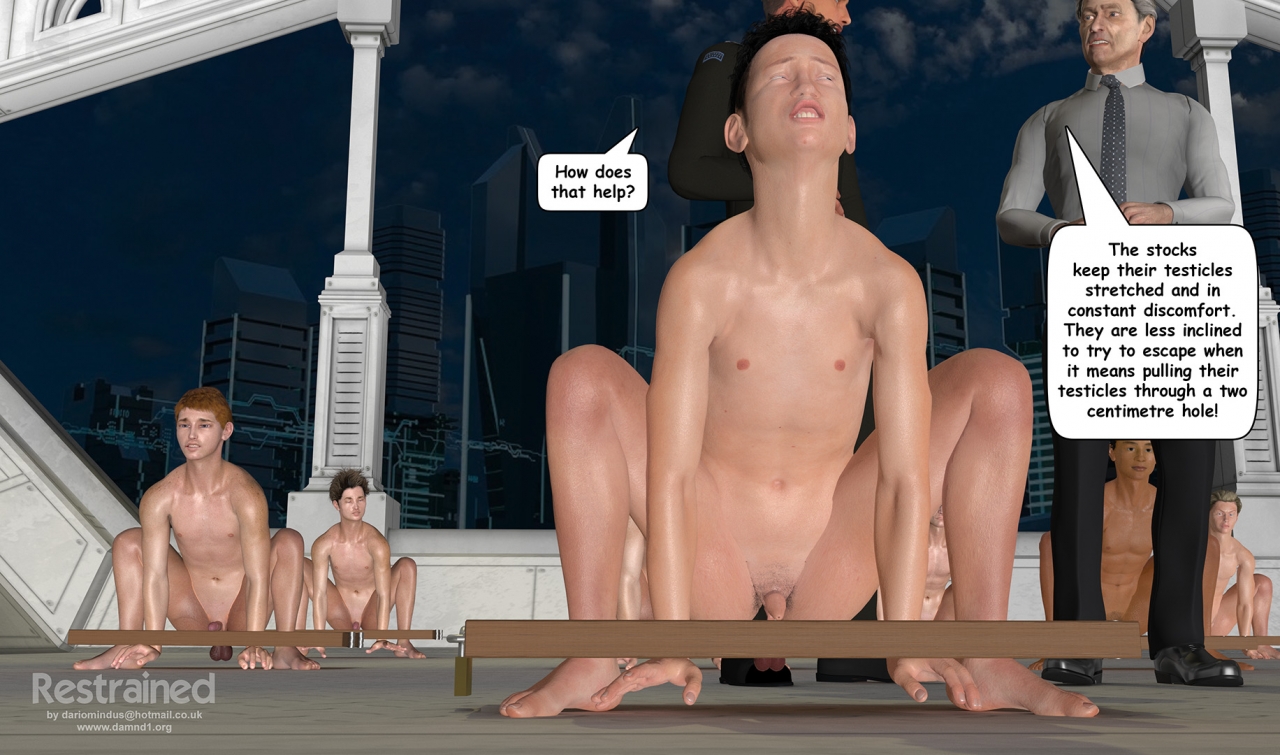 ---
---