Slave – The unwanted blow job
Patrons can access downloadable PDFs of most stories, 4K versions of many images, and content that I chose not to publish publicly here.
Please consider donating to my Patreon in order to receive access. Click here to find out more.
Inspired by a story by Nathan, in which a Roman slave boy is discovered to be exceptionally flexible and is consequently forced to give himself repeated blow jobs for the amusement of his owner and guests.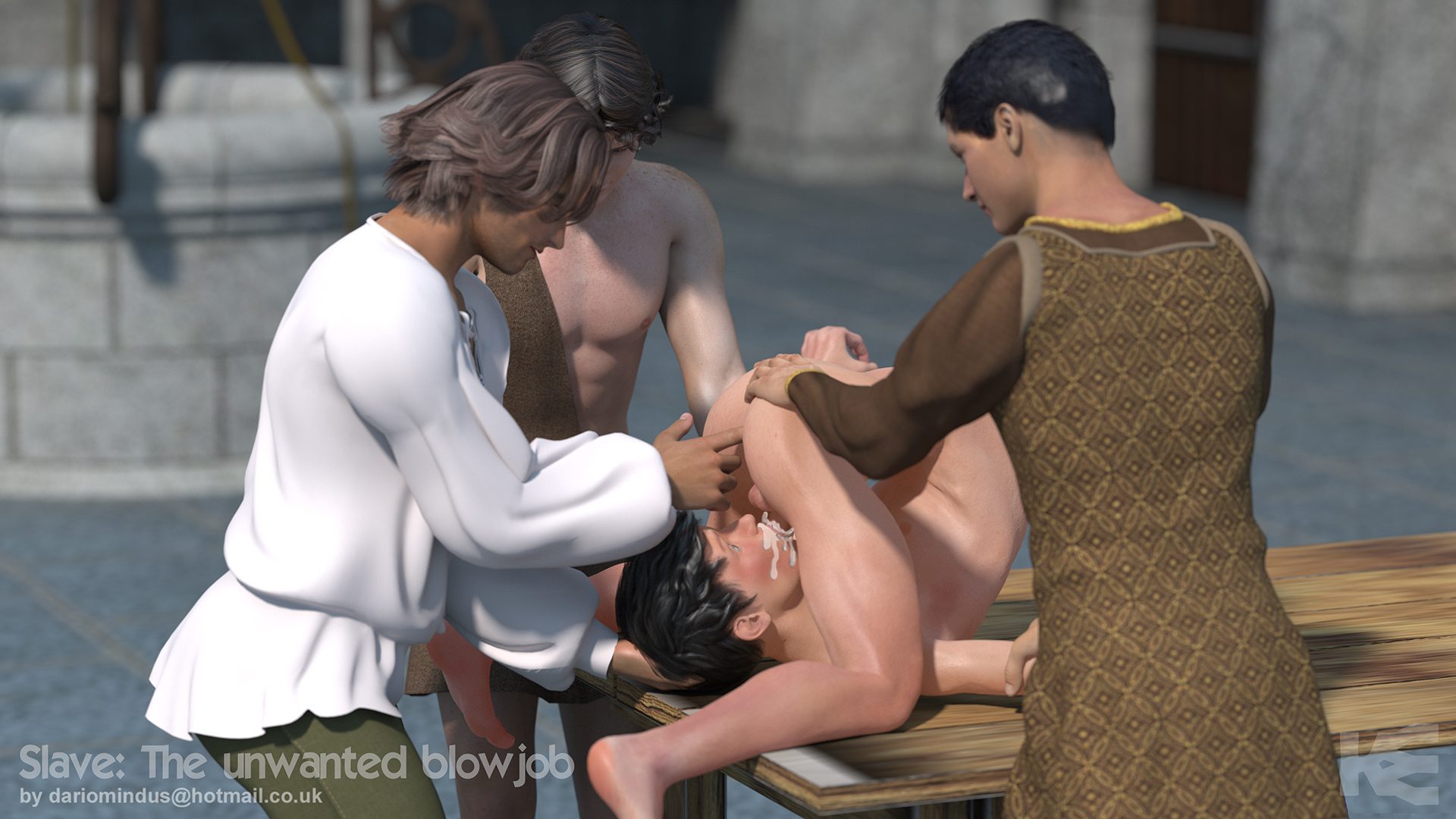 ---
---