Squirt – art
Patrons can access downloadable PDFs of most stories, 4K versions of many images, and content that I chose not to publish publicly here.
Please consider donating to my Patreon in order to receive access. Click here to find out more.
When his younger brother found out about the jacking competitions held by Trent and his friends, he begged to be allowed to join in. Trent turned him down, but Cody pestered him relentlessly, so, weird though it felt to let him join in, Trent and his friends reluctantly agreed.
 "Okay, the rules are simple," Ben explained. "$30 in, person cums the furthest win fifty. Person who cums the most, wins fifty. Person who cums first wins the rest."
Five minutes later, as they watched a grinning Cody pocketing $150, and looking down at his own pathetic, watery contribution on the glass table, Trent grumpily said, "How the fuck did you manage to cum first AND most?"
"Just horny I guess!" Cody replied grinning. "Wanna go again?"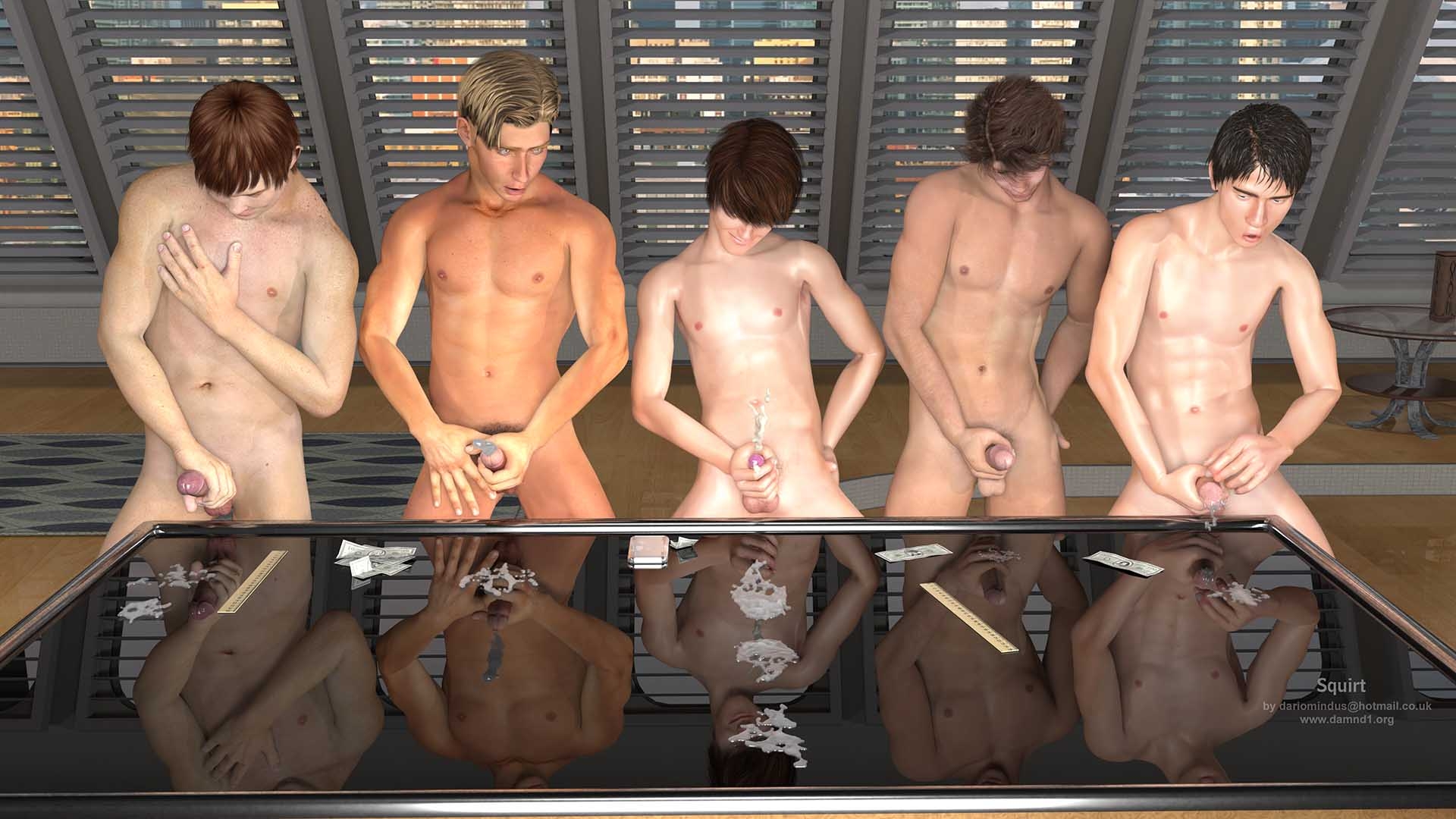 ---
---