Spanking Party
If you like my work and want access to PDFs of most of my stories, 4K versions of many images, and content that I chose not to publish publicly, please consider donating to my Patreon in order to receive access. Patrons can see 4K version here.
Spank you all very much for your support this year! The boys of the fraternity are being punished by their dorm master for bringing alcohol into the frat house. Sarge is a former soldier who runs a tight ship. He seems to be particularly unhappy with Red.
Hope YOU'VE all been naughty at least once this year!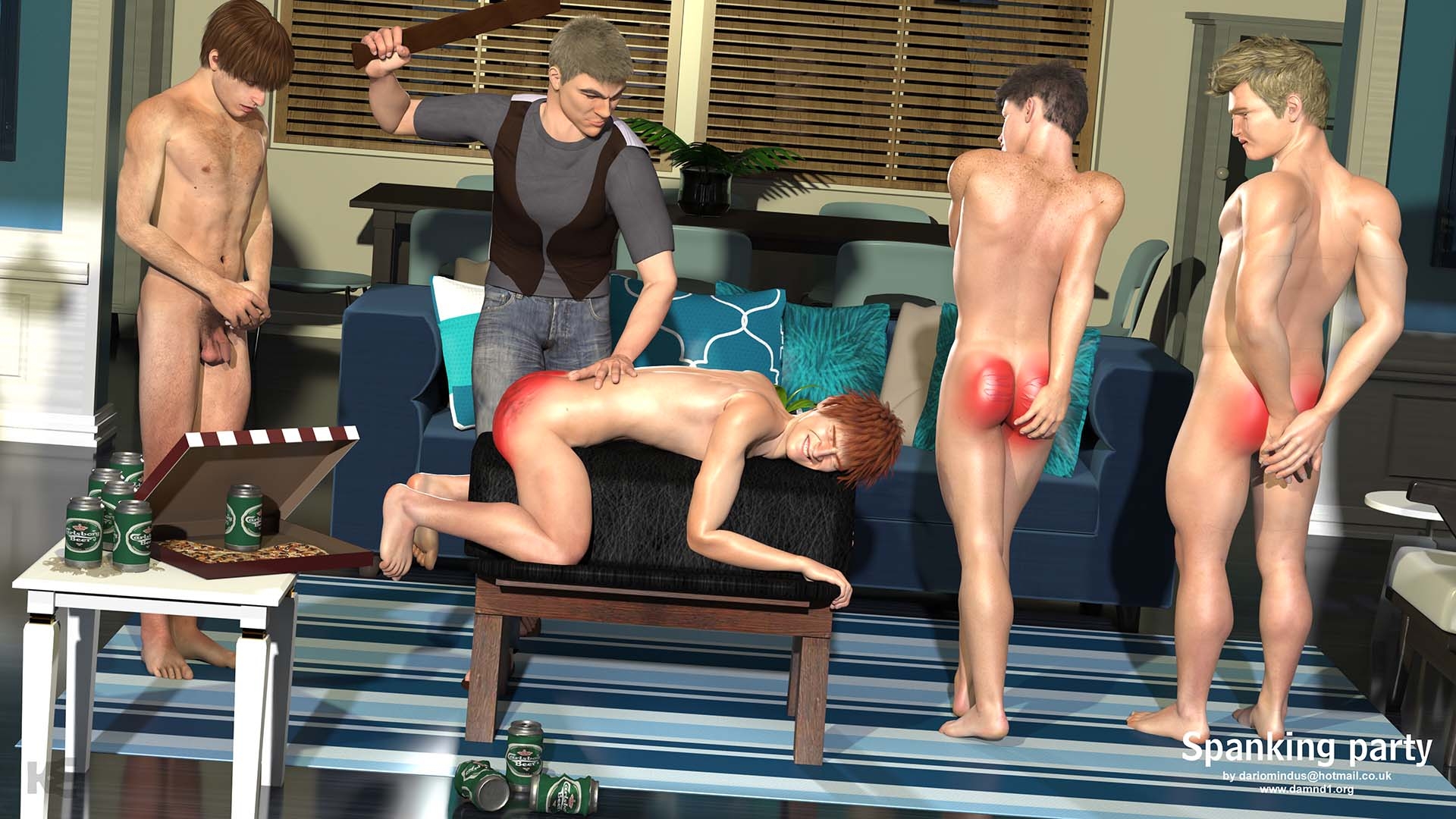 ---
---