Pool
Pool – a tribute to Robert Riggs
I LOVE skinny dipping, and Robert Riggs drew an incredible piece called The Pool, depicting the Germantown Boy's Club pool in  Philadelphia in 1935. It was at the time whern males of all ages still swam nude at school, the beach and swimming pool.
His original was pen and ink, and it's one of my all time peces of art depicting a much simpler and more innocent time. The greatest honour I can pay to an artist is to recreate their work in 3D and I've been working on this one for at least 3 years.
$5 Patreons can download a 3K version in the Classic Art gallery. They can also request a 6K version by email. High enough resolution to print and frame. Please click like if you appreciate this labour of love.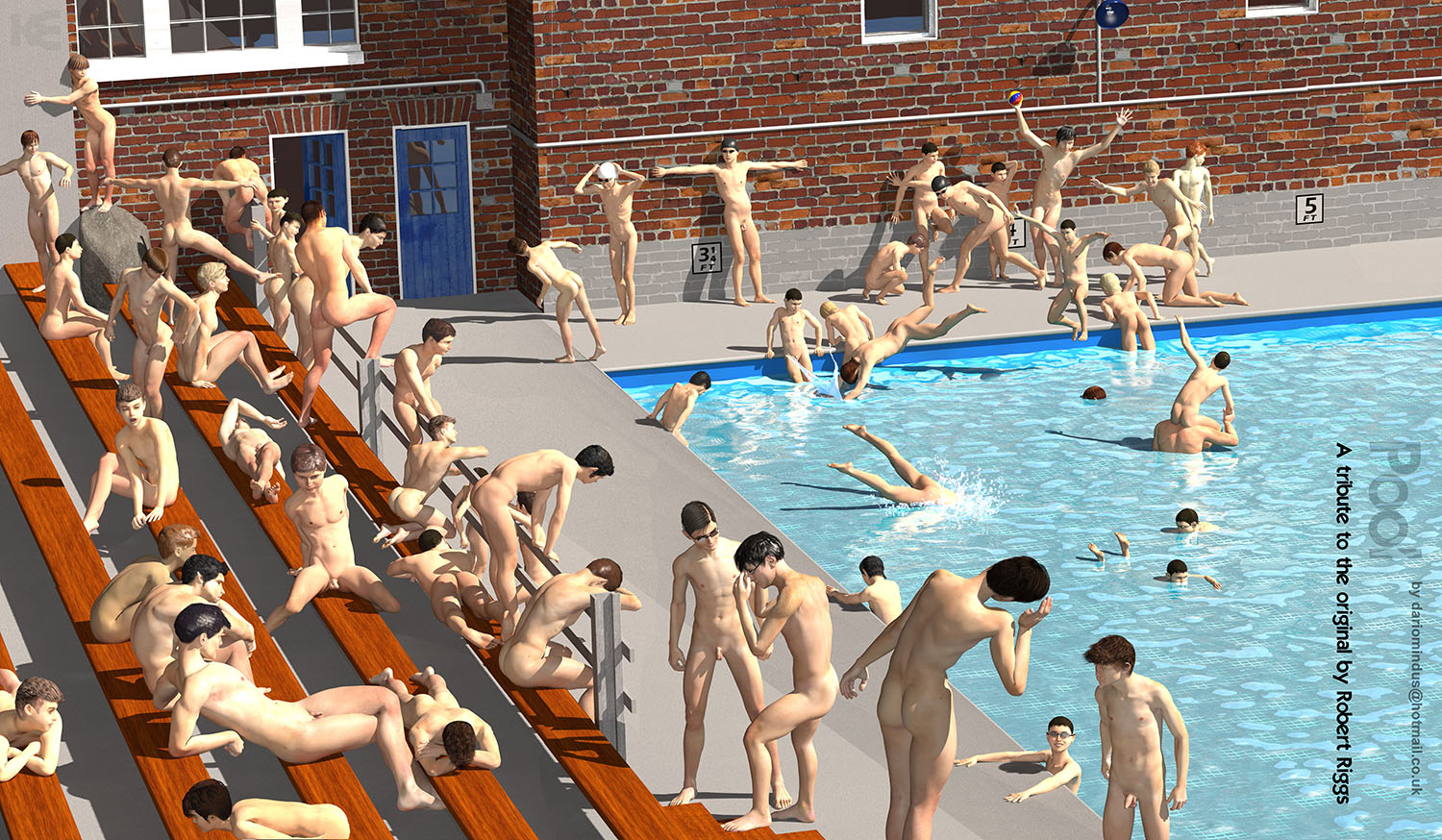 ---
---