Bathtime
Nen was initially furious that his father had gotten into the bath with him. It was something he hadn't done since Nen was a little boy. Nen felt embarassed that his father's cock was so much bigger than his. But as he stared at his dad's prick, Nen discovered his own penis reacting, and within 30 seconds, his was no longer the smallest in the bath.
"Look Dad, now I'm bigger than you!"
His father looked at his son's straining pole and grinned.
Inspired by the movie "Caresses"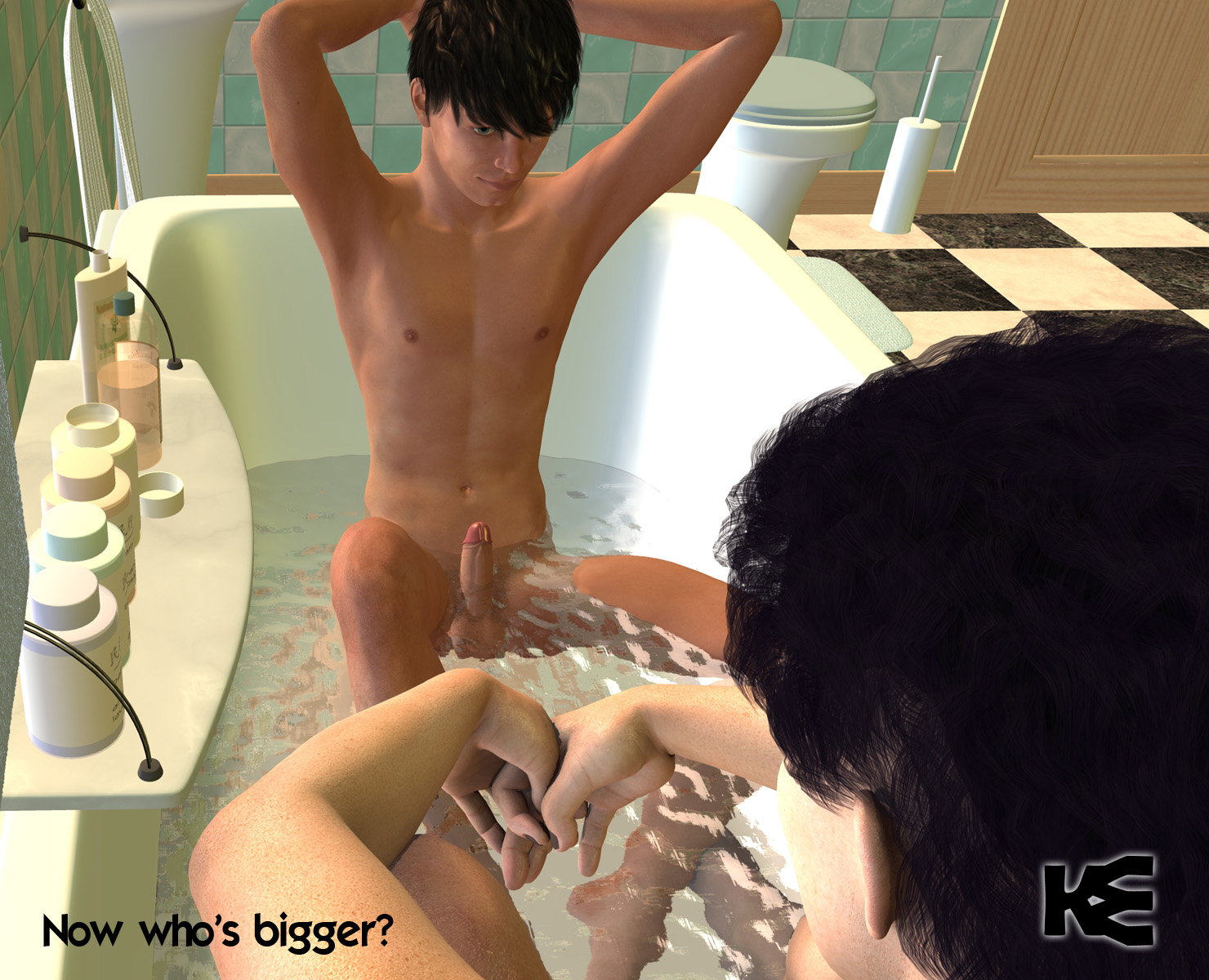 ---
---